Infuse Recipes
Make Homemade Edibles
Hassle free returns
Plus 1-Year Warranty
Money Back Guarantee
30 Day Returns
Infuse Recipes

Make Homemade Edibles

Hassle free returns

Plus 1-Year Warranty

Money Back Guarantee

30 Day Returns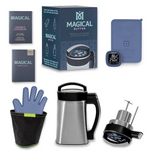 Combining an immersion blender with a precise heating unit, the MagicalButter machine allows you to make fantastic culinary creations. Infuse butter, oils, tinctures and more to make soups, sauces, dressings, or even topicals & salves all in one unit!
save NOW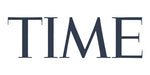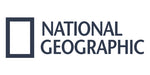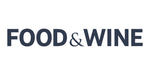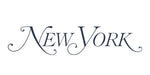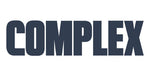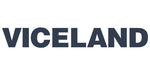 A Magical Experience
The world's first countertop botanical extractor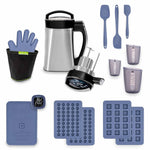 Gummies Made Easy
The Magical Sweets Bundle
Lean into green with The Magical Sweets Bundle. It's easy to start making sweet, potent treats at home. Gummies Made Easy!
Customer Reviews
"You simply can't find an easier or more effective product that gives you the results you are looking for, and the customers service is RIDICULOUSLY fantastic. It is hard to find companies nowadays that stand behind their products, but these guys sure do!"

John

"I followed the directions and had great success. This machine does exactly what it's suppose to do and does it very, very well. Easy to use, well made machine, many, many uses with this. Compact, easy to clean and durable. Thank you MagicalButter!"

Andrew

"Enjoy Edibles? THIS IS A MUST HAVE! They make life EASY! Easy Cooking - Easy Filtering - Easy Use - Easy Clean Up! Nothing is Easier! I honestly can't say enough about it. Add ingredients to machine, push 2 buttons and walk away until the end cook time. You will quickly understand it's one of your best investments. Highly Recommend At Every Level!"

Debi

"I love this machine! I make edibles for my son and best friend to ease their physical pain and this machine makes it so easy. It is truly set it and forget it. Clean up is easy too. Customer service is great, the recipes booklet is helpful and the shipping is fast."

Sheri

"I have been watching and watching this product over the last year or two and just could not justify spending that much on this machine... now I am kicking myself in the butt for waiting SO LONG!!!

Larry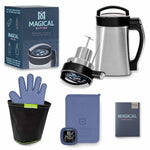 Edibles Made Easy.
The Decarb Bundle Is Here!
The Decarb Bundle is perfect to precisely activate your herbs in the DecarBox and easily infuse herbal butter, oils, or tinctures in the MagicalButter Machine.